TRENDS, OPPORTUNITIES, CHALLENGES, AND SOLUTIONS FOR THE BIOMASS INDUSTRY IN CANADA
The TrustBIX Team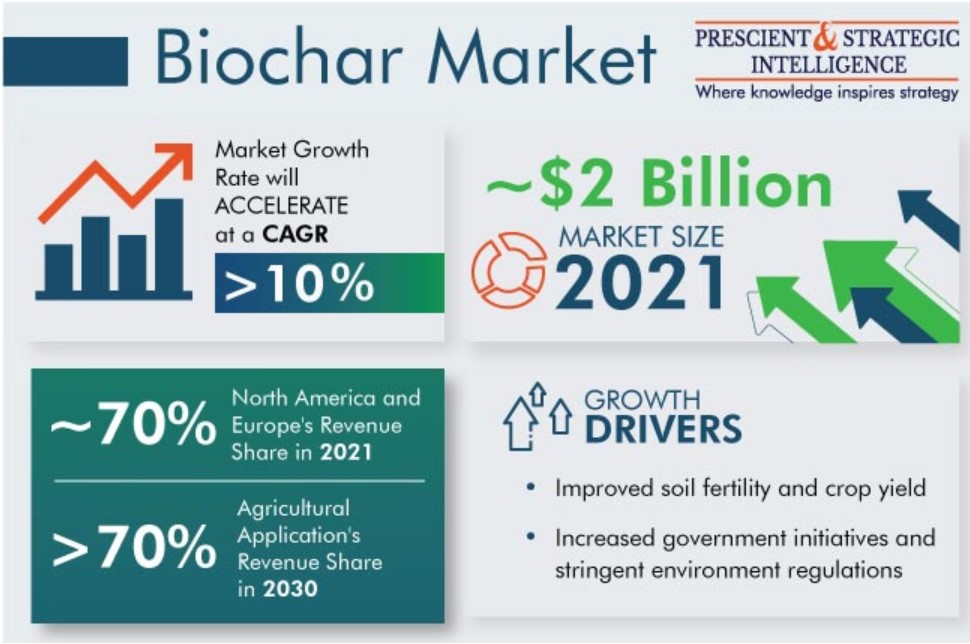 Biomass producers all over North America have embarked on a journey to make our world a better place to live through innovation that converts biomass into valuable bioproducts, such as fuels, chemicals, plastics and materials. However, being part of this industry also means that you become a part of other sectors and new supply chains, depending on what products you make and where they are used. For instance, if you produce bioplastics that will be further used for food packaging, you need to follow strict guidelines and match sanitary requirements. The energy industry also has its own rules and protocols that biofuel producers need to follow if they want to stay competitive in the market.
Successful bioproducts depend on the quality of biomass they are made from, the source materials, and how they are processed. While you might be certain about what goes into production and what materials you use, how do you make sure that your consumers trust you? The answer is simple and complicated at the same time – transparency. This article looks at what transparency means for the bioindustry, what challenges bio-industrial producers face every day, and how to solve them effectively.
Biomass is the new oil, isn't it?
For a long time, biomass was considered a renewable energy source only, made up of plant and animal materials such as wood, food waste, crop residues, and manure. It is true that as an energy source, biomass can be utilized to produce heat, electricity, and biofuels. According to the US Energy Information Administration, in 2020, biomass provided almost 5% of total US energy consumption. In Canada, only a quarter of all renewable energy comes from biomass. This indicates that the overall use of biomass is small when compared to its potential.
Fortunately, a wider perspective on biomass is being adopted. Today, biomass is viewed as a primary source of bio-based chemicals and materials that can serve as renewable alternatives to many of the products derived from traditional fossil fuels, such as plastics, fertilizers, and industrial chemicals.
Although biomass has the potential to become the new oil of the 21st century, it is not utilized to the fullest due to limited knowledge of its characteristics and the true power of this resource. And this is not the only challenge faced by bio-industrial companies.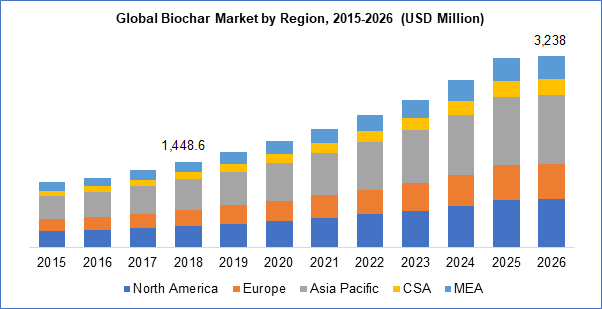 (polarismarketresearch.com)
Trends and Challenges in the Bioproduction Industry
The Association of Equipment Manufacturers has recently published an analysis of 13 trends that could reshape the way food is produced. Out of these 13 trends, one is particularly important for bioproducers – advanced food traceability helps maintain consumer trust.
Over the past several decades, the interest in healthier diets and lifestyles has grown considerably. More and more people are eager to invest in having more balanced meals, and it means that not only do they care about proteins, carbohydrates, and fats, but they also want to know where the food they eat is coming from. How was it produced? What is the nutritional value? Is packaging biodegradable? All these questions can be answered by adopting food traceability technologies.
As consumers expect farmers and growers to document and share everything about their production, more information will be required from bio producers as well. To grow the trust your products deserve, you will need to make a transparent window, or even a magnifying glass, over each step of the supply chain that links production, processing, and distribution.
Other challenges bio-industrial companies face every day include not having resilient supply chains, struggling to meet all the regulatory requirements and stay compliant, entering new markets and growing sustainably. Hopefully, overcoming these challenges is possible through gaining a deeper understanding of how to build trust, working as a team with your industry peers, and adopting technology solutions.
Connecting the dots with an advanced solution
As a part of this innovative industry, you deserve to be known for high-quality, differentiated bioproducts. Making claims that are supported by reliable data will allow you to build trust with your customers and end-users, which will also positively affect your bottom line.
Here, at TrustBIX, we are proud to be known for helping advance the food industry in Canada and supporting local ranchers and farmers, processors, and retailers – every link of the supply chain. Have you seen a McDonald's truck with a banner "100% Canadian meat?" This claim is supported by data sourced through the BIX platform.
The same can be done for bioproducts. If you wonder what information can be collected, here are some examples:
biomass type

harvest date

quality control results

processing steps
and more. Basically, everything can be turned into a small block of data that will be used to build a solid foundation for product quality and consumer trust.
However, to enjoy all the benefits offered by technology, there should be a centralized policy, a protocol, regulating each step of collecting, accessing, and using data. Such protocol, unified for all major industry players, will also lead to the following benefits:
Better supply chain management

Enhanced safety

Transparency along the supply chain

Environmental benefits

Revenue opportunities

Resilient bioeconomy

Cleaner energy and fuels
The team of experts at Biomass Quality Network Canada (BQNC) has already done all the heavy lifting, and all you have to do is become a BQNC member–it is free of charge–to be at the centre of innovation and decision-making.
If you are interested in using our BIX Origin platform, in bioindustry, or to become a reseller of our platform(s), please contact us at media@trustbix.com